Upcoming: August 25-30, 2019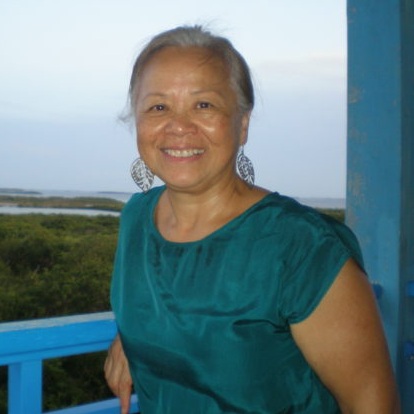 Leadership Training for Refugee and Immigrant Women
Refugee Women's Network, is very excited to bring back RWN's iconic leadership training for refugee and immigrant women interested in building community. This program is for women looking for deeper and more effective ways to engage locally and globally. The training will focus on identifying strengths and challenges in ourselves and our communities. Through group discussions, we will learn how to engage others, build networks, find resources and move to actions.

The lead facilitator for the training will be Ms. Thanh Xuan Nguyen, the founder of the Refugee Women's Network. Ms Xuan has led Leadership and Community Organizing Training for refugee and immigrant women while at the Refugee Women's Network in Georgia, and with Heartland Democracy in Minnesota, the City of Philadelphia and the Hmong Women Association in Wisconsin. She also conducted the Young Women Leadership training for the Grail International in Mozambique.

We believe every woman has a voice and we hope this is the space for those voices to emerge.
When: August 25 to August 30, 2019 (Residential training)
Where: Historic Banning Mills, 205 Horseshoe Dam Rd, Whitesburg, GA 30185
Refugee Women's Network will cover the expenses of participants to attend this training, however, we will require full attendance during the entire week and commitment to develop and implement a project in your community within 8 or 10 months of training.
To apply, please send your application form and a letter of recommendation (from your Employer or a community member you volunteer with).
Send your application to Refugee Women's Network to Sushma Barakoti at director@riwn.org
OR
Refugee Women's Network
2900 Chamblee Tucker Rd Blg 3 Ste #300, Atlanta, GA 30341
The deadline for applying is July 31, 2019. Your acceptance to the training will be communicated by August 5th.

If you have questions, please contact Sushma Barakoti at director@riwn.org or text/ call 570-290-0497.
Thank you to everyone who attended "The Global Stage: An Evening of International Fashion and Cuisine," our globally inspired event on Thursday, October 11, 2018! We raised $15,000 for Refugee Women's Network's Leadership Program, which empowers refugee and immigrant women to be leaders in their communities.
Held at The Wimbish House, one of Atlanta's few remaining historic mansions, "The Global Stage: An Evening of International Fashion and Cuisine" featured:
An international fashion show

Cocktails, food, and dessert from around the world

Silent Auction

Global Bazaar

Opportunity to experience The Wimbish House, an Atlanta historic venue
Special thanks to all of our incredible sponsors:
Event Sponsors
Contact
Atlanta Woman's Club Seeded Event Committee
Atlanta Woman's Club and Refugee Women's Network
404.870.8833
events@atlwc.org